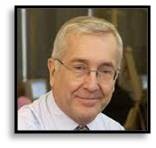 Hervé THIRIEZ
Born in 1944, Professor Hervé Thiriez is an expert on mathematical modeling, particularly on risk modeling and on spreadshette modeling.
He has published 25 books and over 400 papers and articles, and created 8 microcomputer-related journals and newsletters. He also participated in the funding of 18 businesses in venture capital.
In october 2005, he created the http://monsieur-excel.blogspot.com/ blog.